I'm a sucker for butterflies.
When I was in New York for an internship during my sophomore year of college I bought a butterfly ring at the Tiffany's on 5th Avenue. The legendary Audrey Hepburn Tiffany's. That was the beginning of the butterfly love affair. It stemmed from one of my favorite quotes at the time:
"Just when the caterpillar thought its life was over, it turned into a butterfly."
I love that hope in the midst of life-threatening disaster. I tend to be a worrier, and it's nice to be reminded of rainbows and butterflies in the midst of storms.
These are on sale at anthropologie: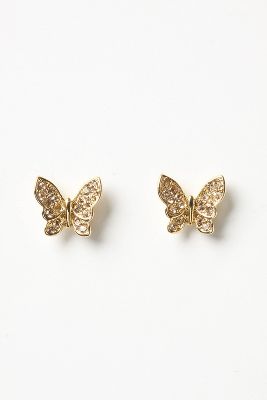 let the love affair continue...